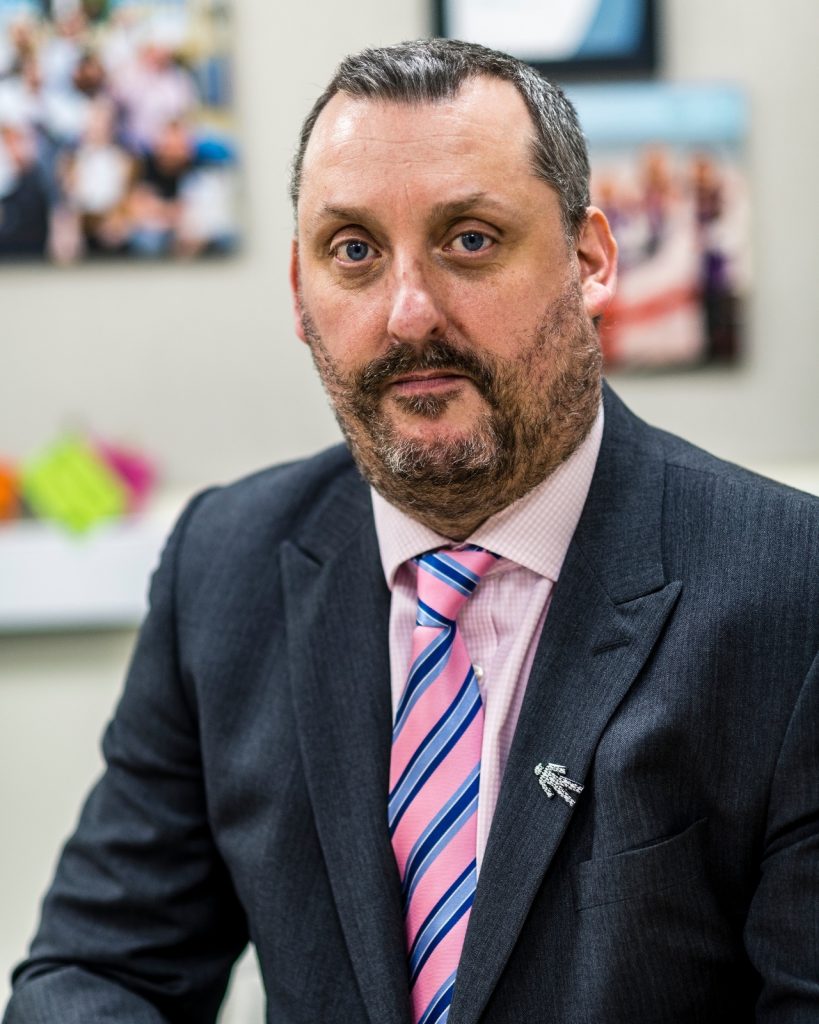 I would like to welcome you to the Denbigh Alliance Multi Academy Trust. I am very proud to lead an organisation which has at its core the values of 'Care, Education and Opportunity' for young people. I have been a senior leader in education for almost 20 years and know that by working in partnership with like minded individuals and supporting each other, we can achieve great things.
It is our ambition as a Trust that the individual care we provide our students can exist within a larger organisation, where no student is anonymous. We have a determination to understand our students and staff and safeguard their needs, and believe that when you look after your students and staff everything is possible. This must be underpinned by a first-class educational experience where, within a culture of continuous learning, we all strive to do our very best, whatever the challenges. Lastly, we believe that setting the learning journey within a context of opportunity is crucial if our students and staff are to see the relevance of what they do. The opportunities that we provide through the Trust are both inspirational and enriching.
The Trust is very proud of its five prestigious Partners; the Denbigh Alliance Teaching School, the Enigma Maths Hub, the Tommy Flowers SCITT, the Science Learning Partnership and most recently the NCCE Computing Hub. These demonstrate a long-standing ambition to support the learning of young people, both within our family of schools and across the region. The Trust has well established partnerships with universities and local businesses, which benefit both our students and staff. We provide world class continuing professional development opportunities that support career progression and create exciting opportunities, allowing staff to take their careers to new heights.
The objectives of the Trust remain focused on providing the best possible 'Care, Education and Opportunity' for the young people we are privileged to serve.
We believe that we will become stronger by working in partnership with schools who share our principles, ethos and moral purpose. Our strategic plan is for measured growth over the next five years within the primary, secondary and special settings. This will be achieved by focusing on both the rapid expansion of Milton Keynes and MK Council's Growth Strategy, bidding for new free schools through local competition and approaching existing schools that align with our ethos and values.
The pace of expansion is key. We want to balance the benefits of growth as a Trust with the challenges that rapid growth can bring. This is best achieved by those schools joining the Trust sharing our focus on improving the lives of children, whilst valuing the diversity and rewards that growth can bring.
At the heart of everything we do is 'Care, Education and Opportunity', supporting continual school improvement, raising standards of attainment and achievement and providing quality staff development and training. This is all to ensure that our students develop into rounded confident young adults.
Andy Squires
Executive Headteacher and CEO of the Trust